*This post originally appeared on the
Dealspotr blog. Dealspotr is the most accurate coupon site that pays you to save. I'm @CocoaMommy on Dealspotr, use my link to join today and earn 5,000 bonus points.
Tablets-How to Buy an Apple iPad at the Lowest Possible Price
@editor
published this article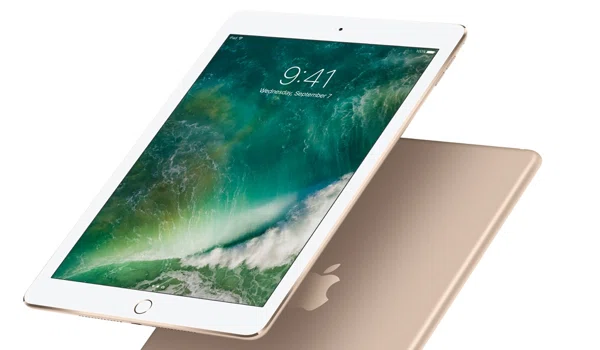 Tablets are the best portable technology.  Apple technology is some of the most highly coveted in the world. Their innovation-based approach, as well as their keen eye for details has made the brand a household name.
Unfortunately, the Apple product is not cheap. In fact, most Americans will agree that iPads, Macs, and iPhones are an expensive investment, especially when compared to other similar products.
So, how exactly do you buy an iPad at the lowest possible price? We have gathered some tips to help you find the very best iPad deal for you (or for someone you love) – so read on and find out more.
Buy an iPad because of its practical, high-tech design
There are plenty of reasons to love Apple and their products. From the sleek and ultra-minimalist designs to the devices themselves, Apple-branded technology screams quality, perfection, and creativity. Therefore, it is no wonder their iPad is also one of the most popular gift options of all time.
Apple's iPad turned tablets into a popular must-have before any of the Android tablets even came along. Of course, other brands did eventually catch up and they can compete with the classic iPad – but the truth is Apple fans will never give up on their passion for the tech giant's products.
Why buy an iPad? It is practical, and Apple regularly updates it to improve its functionality, plus it is convenient and fun to use!
How to Buy an iPad at the Lowest Price
Every model of the iPad has its pros and cons depending on the options you want. There are so many features you may have to compromise, depending on how picky you are, and the model you choose.
With Christmas, just around the corner, many people are heavily researching the best iPad deals online – and the good news is that if you shop around you CAN find a great deal on an iPad. Check out some of our suggestions below:
Hunt for the perfect Black Friday iPad deal
Thankfully, there are numerous online stores offering huge discounts on Black Friday. Given this holiday is rapidly approaching, this could be a great opportunity for you to save some serious dollars and get a cheap iPad.
What are the best online stores to check out on Black Friday if you want to purchase a less expensive iPad? In general, it is worth keeping an eye on the major online retailers, as they are most likely to have significant discounts on their iPads. Some of the biggest names include BestBuy, NewEgg, Target, Amazon and eBay.
If you do choose to buy your new iPad online, it is highly advisable you give yourself plenty of time to do your research and get familiar with the pre-Black Friday prices. This way, you can maximize your savings once Black Friday and Cyber Monday offers are live.
Buy after Christmas
As the holiday season begins, the demand for a cheap iPad Air and iPad minis is likely to skyrocket – and the prices will probably go up too. Thus, if you did not find a good deal on Black Friday, you might find a better one after Christmas, when retailers clear out their inventories after the Holiday buying spree.
Search for coupons
Although coupons may not always feel like a great deal for iPads, the savings can add up. If you use your coupons on top of an already-existing discount, you stand an excellent chance to save a lot more money on an outstanding product.
Buy an older model
If you want an iPad at the lowest price, but you are not overly concerned about owning the latest and greatest generation of Apple tablet, wait and buy just as the company releases a new model. That is when Apple will offer substantial discounts on their older generation gadgets. You can often save hundreds of dollars this way.
Buy a mini
The iPad Mini is smaller, less expensive, but offers almost all the same great features as the normal-sized tablet. Currently, the cheapest iPad Mini starts at $269 for the Second Generation, and the price rises to $399 for the Fourth Generation.
Of course, the difference among the generations varies slightly in specifications or design. You can review the comparison page on Apple's site to get a sense of exactly what features each generation has.
If you are willing to settle for a smaller version of the traditional iPad, the iPad mini could be a great option.
Buy refurbished
The term "refurbished" often equates to "used" in people's minds. This is not the case at all.
Refurbished products are not the same as the second-hand ones. To receive the "refurbished" designation, the manufacturer must test, clean, and even re-polish the casing according to strict standards. Therefore, refurbished products, though priced less than new models, are usually more expensive than those that are second-hand due to the care that is taken to make the refurbished product look and function like new.
Keep in mind that refurbished items tend to have a shorter warranty period than brand new products have. However, if you are the type of person that wants a new model every couple of years, the refurbished warranty period should suffice.
You can find great iPad deals in almost all large electronic retail stores, as well as on Apple's official website.
Buy used
Unlike refurbished products, used (or second-hand) iPads are not necessarily repaired/renewed according to Apple's standards. Thus, there may be small issues with the way they look (or even function), though these differences are minor.
The price difference between new and used can be significant. You typically can save a considerable amount of money by buying used.
If you do your research and only buy from reputable sellers, you can get a great deal by buying used.
Read the reviews not only on the product but also regarding the vendor and the company's return policies. Don't click that Buy button before you do so!
Buy from a trustworthy site. Be exceptionally careful when purchasing something from Craigslist and similar websites. If the deal appears to be extremely good compared to traditional retail sites like Amazon, beware! Usually, as the saying goes, what sounds too good to be true usually is.
Buy from a friend
The best way to make sure you are putting your money into a real, quality iPad? Buy it from a friend! You may find a cheap iPad for sale online but if you buy through a friend, you may get an even better price. If you know someone who wants to buy a new iPad, maybe they will sell you his or her old one. A friend will tell you of any quirks or issues with the model. Unlike buying from an auction site or a stranger, you have a reliable seller you can trust.
Sell your old iPad
Already own an iPad, but want to make the switch to a newer (or higher-end) option? Try to sell your old one first. It will not save you money on the item you purchase, but it is an excellent way to cushion the spending for the new product.
Some online retailers allow you to trade-in your old iPad on a new one. However, if you sell it you may be able to get more for it, giving you more money to put down on a new one.
A combination of two, three or more of the above
The key to maximizing your cost savings is to be creative about the way you spend your money. For instance, if you want to buy an iPad at the lowest price on the market, research each option before making your decision. Do the math, check for coupons. Find out how much your old iPad is worth and how easy it is to sell.
For example, perhaps you are looking at iPad Mini 3 on the Apple website. At the moment, a refurbished product sells for $249. If you find a coupon worth approximately $20 and sell your old iPad Mini 2 for $100, you will pay less than half the price for the refurbished model or $129.
Warning: Avoid bidding websites if you want to be 100% certain you are getting an original iPad. As can happen on Craigslist, bidding sites often have hidden fees or what you get is not exactly what you expected.
Final thoughts
Owning an Apple iPad can be addicting. Users report that the convenience of an iPad improves productivity and makes it convenient and comfortable to connect to the web for entertainment and other purposes.
Apple's iPad and the Mini versions have become an iconic part of the American and global culture.
You do not have to pay a fortune to own an iPad. If you take your time, do your research, and follow these tips, you can find some fantastic iPad, iPad mini, and iPad air deals that won't break the bank.
Do your homework, find the very best iPad deal and invest in a superb product. If you do so, maybe you can afford to buy all your family members an iPad this Holiday season!
Copyright secured by Digiprove © 2016-2017 A J